Boat Types: The Top 10 Different Styles of Recreational Boats
When shopping for a boat, one of the first questions you might ask is "What type of boat is right for me?" To answer that, it's helpful to know your options.
But that may prove to be a daunting task, considering that Wikipedia lists no less than 190 different categories of boats, from Airboats to something called a Zille.
To make things easier and more practical, we've narrowed down that list to the top 10 different types of recreational boats.
#10) Airboats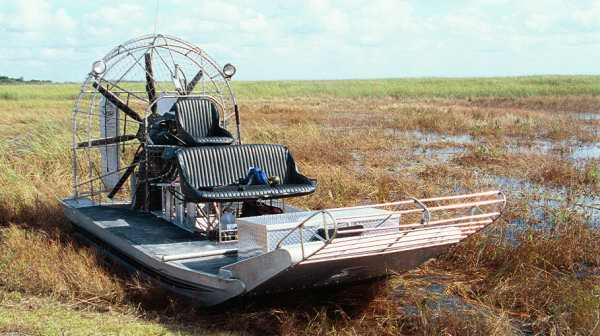 An airboat, a.k.a. planeboat, swamp boat, bayou boat, or fanboat.
Common in swamp-heavy areas like the Florida Everglades, this type of boat is mostly found in the United States. They're designed to ride very high in the water, barely dipping below the surface, and are propelled by large propellers, much like an airplane. (Hence, "air" boat.)
These are great for getting into otherwise hard to reach areas, but require absolutely calm waters to operate safely. It would be unwise to take one of these out on an open lake, as the waves could easily cause the boat to capsize.
#9) Bow Rider Boats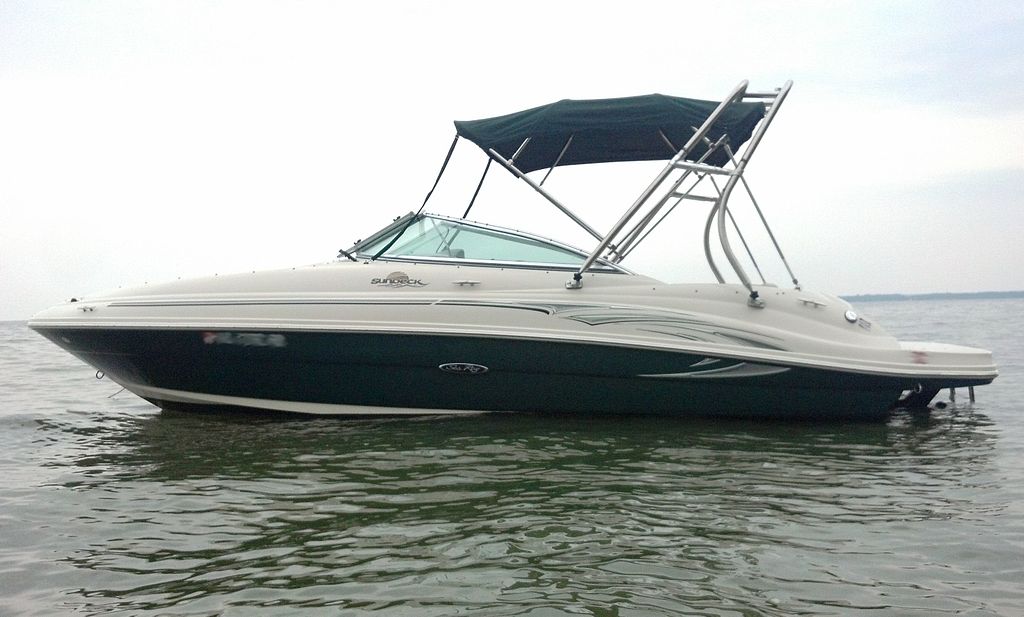 2005 Sea Ray 220 Sundeck Bow Rider
A bow rider boat is very similar to a deck boat. So much so that many people struggle to tell them apart. Bow riders are typically between 17 and 35 feet long, and can be equipped with either a stern drive or an outboard motor.
The biggest difference between a bow rider and a deck boat is the shape of the hull. Bow riders tend to be bulkier, have a more typically V-shaped hull, and a pointy bow.
#8) Cabin Cruisers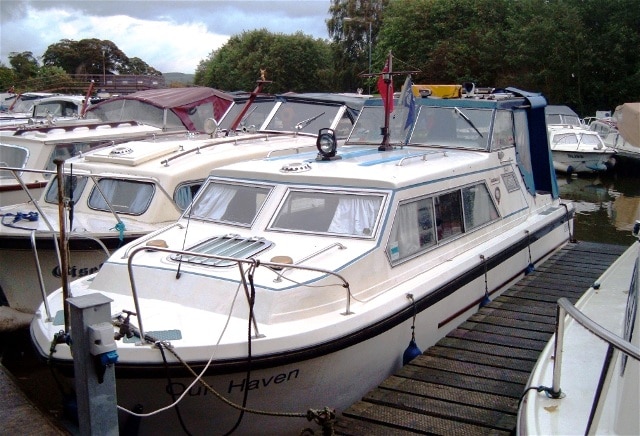 A docked cabin cruiser.
A cabin cruiser is a type of boat that includes a place to sleep, a toilet, and typically a small kitchenette and eating space. In other words, they are the small-scale travel trailers of the boat world.
"But wait," you might be saying. "Isn't that a yacht? Or a house boat?"
Great question! The answer is no, those are different. A yacht is like a cabin cruiser, but bigger. And a house boat is a full-fledged floating home, i.e. a place that can be your permanent residence.
#7) Canoes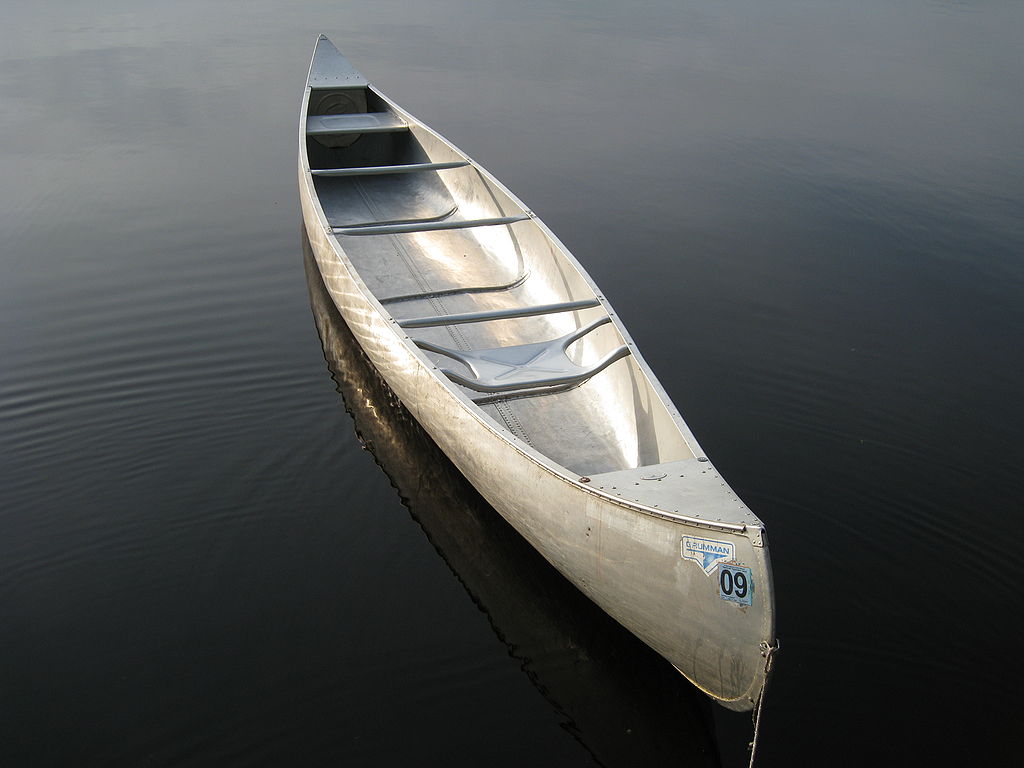 The classic aluminum canoe
What Canadian doesn't like a good canoe? Canoes are what allowed early explorers, both indigenous and European, to map out this great country's lakes and rivers.
Canoes are incredibly versatile. They're typically manually propelled with paddles, but have been known to sometimes sport a small motor. They can be build with wood and bark, wood and canvas, aluminum, plastic… pretty much any material can be purposed and shaped into a functional canoe.
Many of our customers keep inflatable canoes aboard their boats to explore otherwise unreachable places. Or to use as tubes to pull behind them.
#6) Catamarans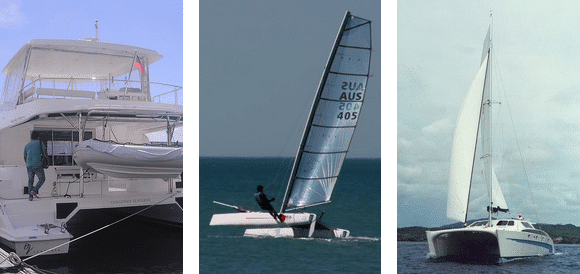 Examples of the wide-range of catamarans in the world.
Aside from being a fun word to say, a catamaran is a type of boat that uses two parallel hulls of the same size.
The benefits to this multi-hull approach are radically improved stability, a reduction in the required hull volume, and better performance due to reduced water displacement.
Technically speaking, pontoon boats would fall into this category as well, but are generally considered a different category all together.
#5) Dories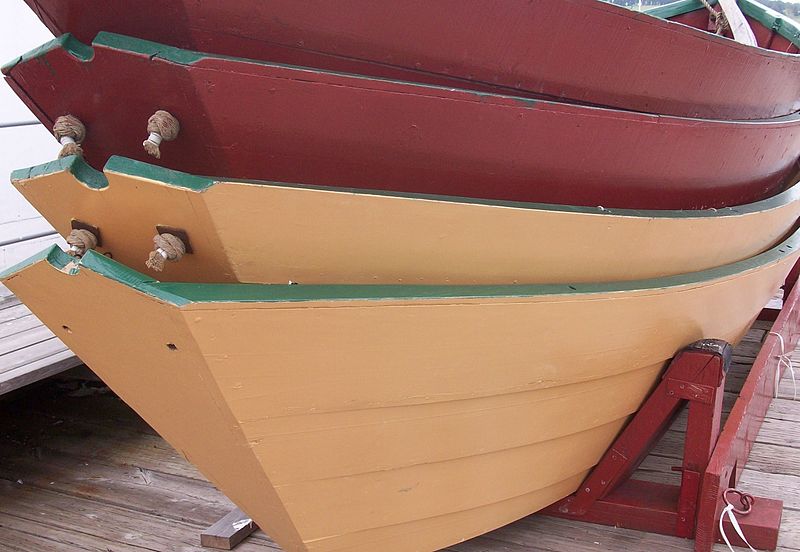 Four dories, stacked on top of each other.
A dory is a traditional fishing boat made of wide planks of wood. They come in many different styles, shapes, and sizes, but their common characteristic is that they are built with planks of wood that run from bow to stern. They can be outfitted with a small outboard motor, but are more commonly rowed.
Dories, much like canoes, are great for a quiet day on a tranquil lake.
#4) Personal Watercraft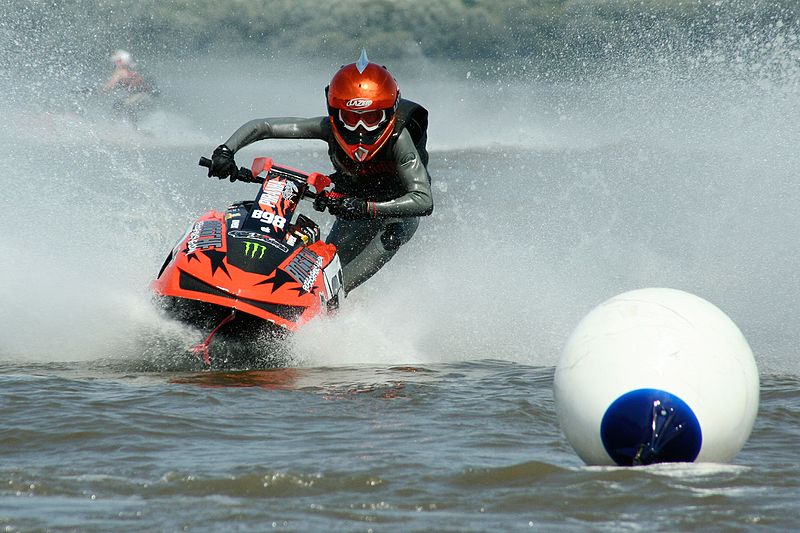 Racer on a Jet Ski.
More commonly known by brand names like Jet Ski, WaveRunner, and Sea-Doo. Personal watercraft aren't categorized as boats, because instead of sitting "in" them, you sit or stand "on" them. They're not particular practical for more than one person, but they sure are fun to play with.
#3) Deck Boats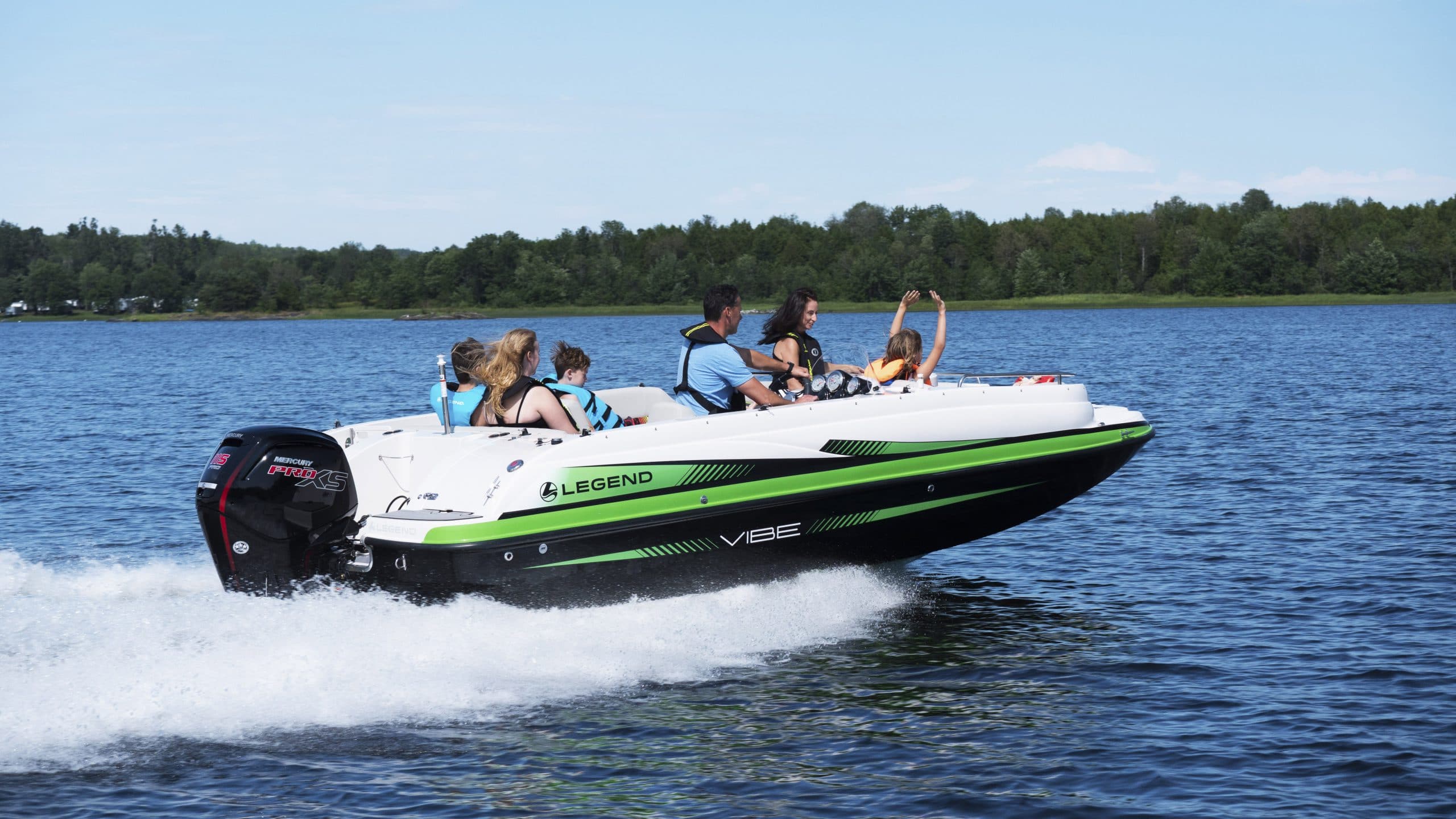 Legend Boats' Vibe D19 Deck Boat.
Deck boats are very similar to bow riders, with the main difference typically being the hull itself. Unlike a bow rider, which has a deep V-shaped hull, deck boats use a more catamaran-inspired hull shape, with 2 or 3 chines instead of one: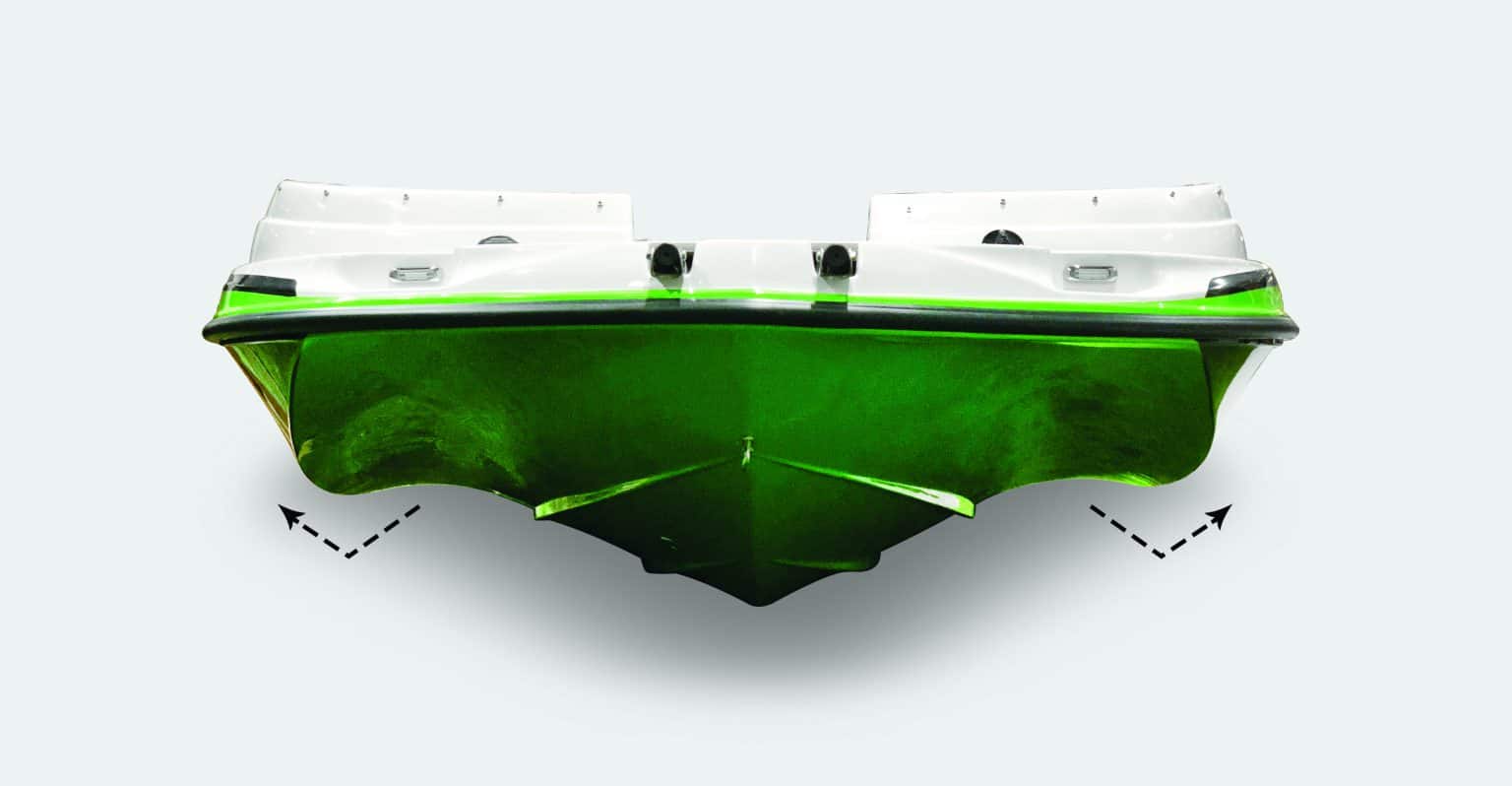 Our Vibe Series feature "reverse chine hulls". The bottom side edges angle downward to create extra lift, make it easier to get on a plane, and increased stability.
This design allows deck boats to be less bulky, which in turn makes them faster and more versatile. The bow tends to be less pointy and more square, to provide more space for lounging, fishing, or other activities.
For the speed-loving family, deck boats are hard to beat.
#2) Fishing Boats

A family enjoying their day fishing in their new F17. The F-Series is just one of Legend Boats' many fishing boats, also known as bass boats.
A fishing boat is a type of boat that is designed, first and foremost, for fishing. (Obviously.) But we know our customers demand that their boats be versatile enough to support the whole family's favourite activities.
That's why most of our fishing boats are also great for lounging or water sports. It's also why our boats come standard with powerful Mercury Marine motors across our entire lineup.
#1) Pontoon Boats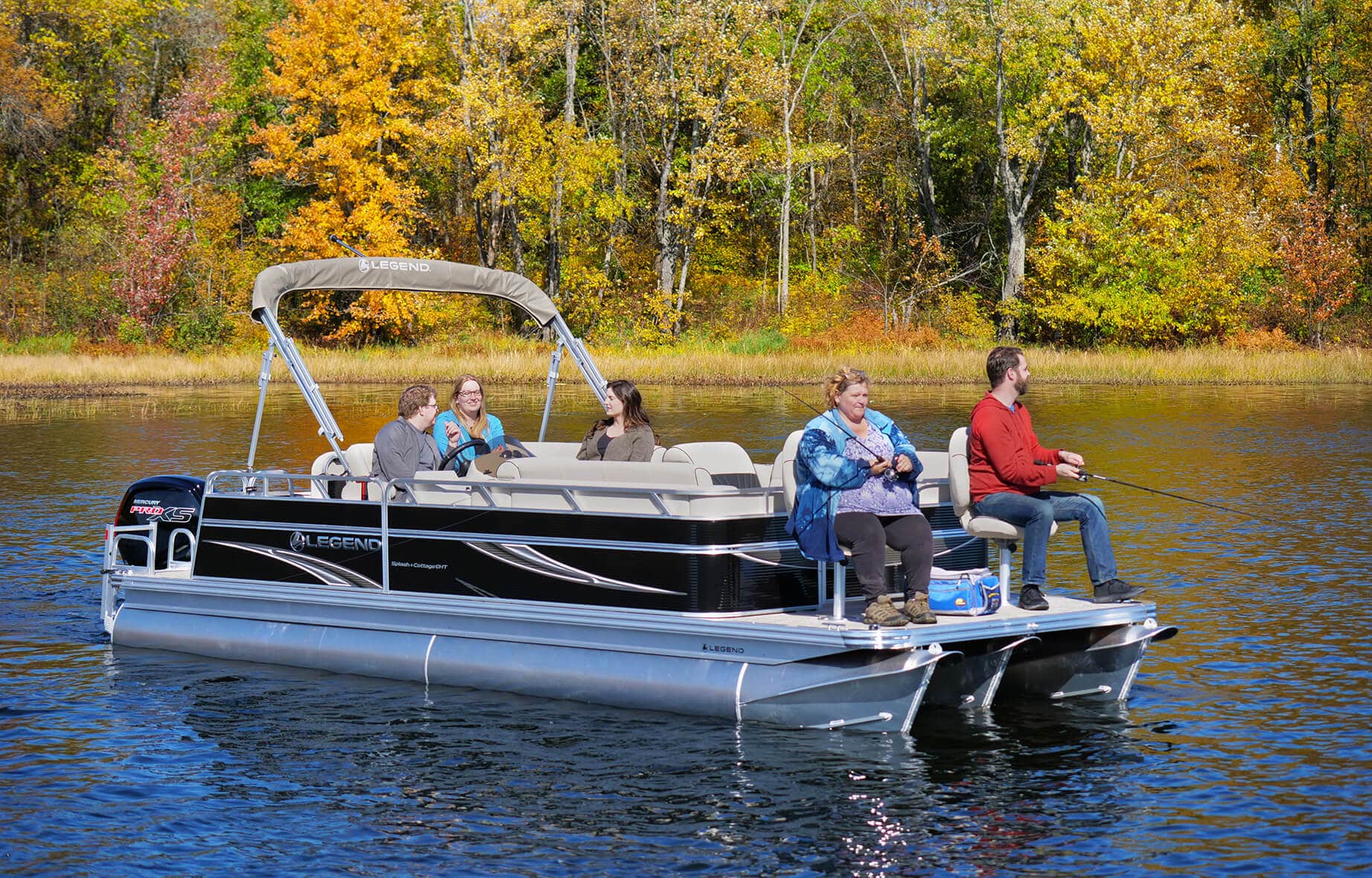 Group of friends enjoying their Splash Series Pontoon Boat.
A pontoon boat is, by far, the most flexible and versatile type of boat you can own:
The catamaran-like use of dual or triple tubes minimizes your boat's draft, thereby minimizing water displacement. This improves performance but also allows you to enter much shallower water.
The large and flat deck allows for a near infinite number of configurations. We have different pontoon boats that prioritize lounging, entertaining, fishing, and water sports.
Some pontoon boats even come with an upper deck and water slide.
360º enclosures can make your pontoon boat ideal in nearly any weather condition.
You can even install a barbecue for on-the-water roasting.
So what type of boat is right for you?
That depends! At Legend Boats, we believe strongly that we have a boat for everyone. Our fishing boats, pontoon boats, and deck boats were each designed to meet a specific combination of requirements and desires.
Naturally, we wrote a guide to help you figure out which boat is right for you.
Calculator Icon Vectors by Vecteezy