Mercury Marine's new generation 4 strokes are pretty much unstoppable.
In today's market, more than ever, fuel efficiency is key to enjoying our time on the water and that is why Mercury's 4 stroke engines play such an important role in saving fuel on the water.
What makes Mercury engines so good, well it is the ARO. ARO stands for Advanced Range Optimization. ARO is a software based feature which actively increase fuel economy under specific operating conditions. It becomes active when the engine is set within a certain RPM and load conditions. ARO automatically and precisely adjusts fuel mixture and delivers the best possible efficiency and any speed. It does it so seamlessly in the engine that you won't even feel or hear the change. All this means is you can enjoy your time out and have one less thing to worry about. Better fuel savings means more time on the water.
A fuel efficient Mercury motor paired with a Legend Pontoon or Aluminum boat that by nature require less Horsepower. This combination is the perfect way to a fuel efficient time on the water.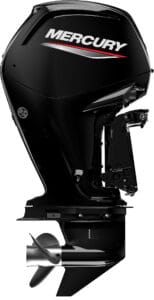 You can find out more information on all your boating questions at our new Ask Legend! Frequently Asked Question Youtube playlist.
Calculator Icon Vectors by Vecteezy