Spring Start-up
Spring is approaching, the sun is shining a little bit longer each day and we'll be out on the water in no time. When that snow finally melts you have a little work to do before you can hitch up that trailer.
Legend Boats offers all anglers and boaters a Spring Start-up Service operated by our Legend Service Team dedicated to providing care and quality maintenance for all of your vessel needs. To schedule your Spring Start-up Services you can use our Find Your Nearest Dealer tool.
But, for the DIYer that wants to tend to everything from A to Z, you'll want to consult this to-do list.
Inspect & Test: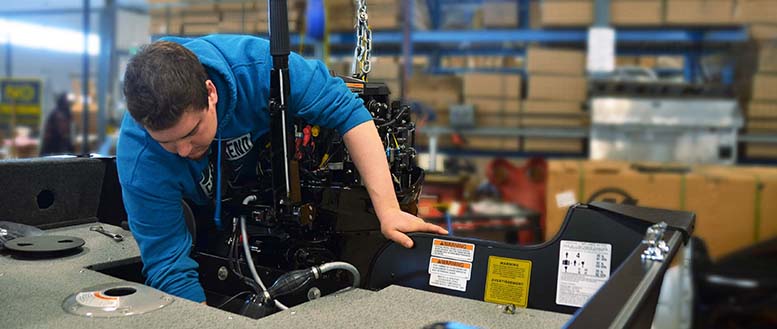 The first step in your spring start-up process is a visual inspection to identify any major issues. Once your boat passes the first round take a closer look at each component for wear and tear,  and physically test as much as you can so that you can be sure they won't let you down while you're out on the water.
Boat Hull and Exterior
Dock and anchor lines.
Hull condition for dents, dings, abrasions, etc..
Electrical system including fuses
Charts and maps (both physical and digital)
Bailers and hand pumps
Navigation lights
Fire extinguishers
PFDs – lifejackets and life rings
Sounds signalling device.
Swim platform and ladders
Rub rails
Cleats
Bilge Pump
Gauges
Outboard Engine
Replace spark plugs
Check plug wires for wear
Check prop for nicks and bends
Change/fill gear lube
Inspect fuel lines, primer bulb and tank for leaks
Lubricate and spray moveable parts
Inspect rubber outdrive bellows for cracked, dried and/or deteriorated spots (look especially in the folds), and replace if suspect
Check power steering and power trim oil levels. Replace worn-out zincs.
Inspect outer jacket of control cables. Cracks or swelling indicate corrosion and mean that the cable has to be replaced.
Trailer
Check

for current registration
rollers and pads
and lubricate wheel bearings

Clean and lubricate winch
Lubricate tongue jack and wheel
Test lights and electrical connections
Check

tire pressure and condition (remember the spare!)
brakes (if equipped)
safety chains
tongue lock

Inspect frame for rust and sand/paint as required
Gather: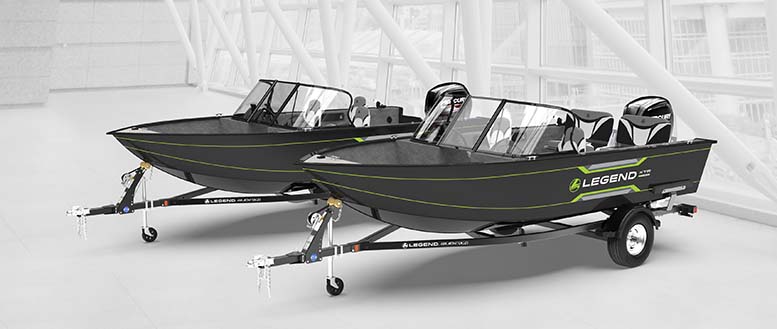 There are plenty of items that you want to – or have to – bring along with you in the boat. Before you make this season's maiden voyage, make sure that all of your paperwork is up to date and all of the tools you rely on are in good working order.
Insurance Card. Double check the terms and coverage.
Registration. Make sure it is current
Spare parts and tools
Full tank of gas (it's also wise to bring a backup)
Backup Battery. Make sure that batteries are fully charged.
First Aid supplies.
Compass.
Clean: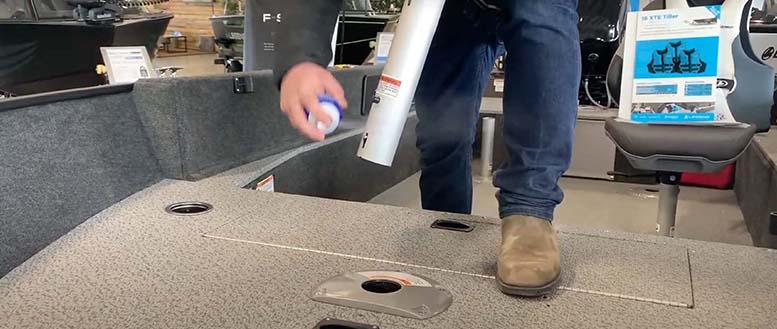 Cleaning the winter off of your boat is a no-brainer, but what some of us don't realize is that each component of your boat requires different types of cleaners. Double check your labels to make sure that you're not causing your surfaces to fade, crack or dry.
Hull
Floor
Seats
Console
Windshields
Bimini and canvas tops
At first glance, this all seems like a lot of work. But you'll find that you can get the majority of this done inside of a single weekend. Get through everything and not only will you maximize your joy during your boating season, but you'll also be extending the health and life of your boat. You may also find our list of How to videos helping in your spring preparations.
If you're not a proud Legend Boat owner just yet, now's the time to act. Scheduling a showroom visit to find the boat of your dreams is the first step.
Calculator Icon Vectors by Vecteezy