It becomes more clear each year that women are a major part of the fishing and boating lifestyle. And, like far too many industries, women are underrepresented in the boating business. This is something we'd like to see change.
So far, so good. We're seeing more and more female fishing influencers on social media, more female professionals in the boating industry, and this year the Toronto International Boat Show prominently featured Women's Day: A full line up of seminars, guest speakers, and interactive sessions designed to educate women in a fun and supportive way.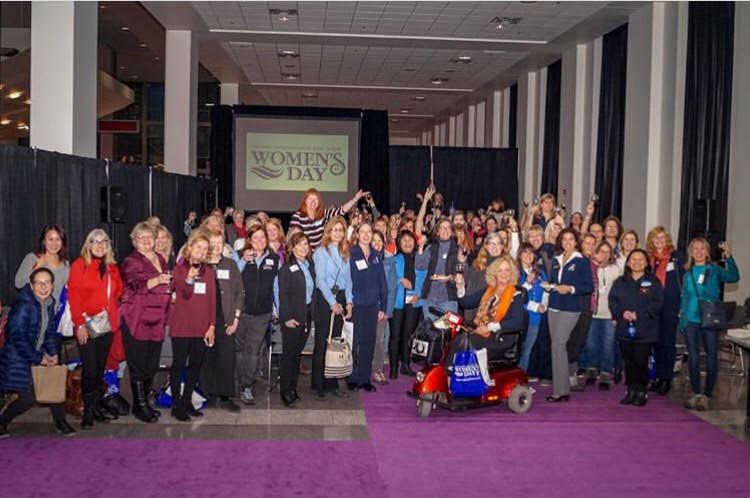 Here are a few key topics they covered:
Build Your Confidence - Maximize Your Fun!

All Systems Go! Boat Maintenance and Repair for Women!

Let's Go Cruising! With Your Family, Your Partner, or Alone

Take Control: Docking Stress-free (in water)

Get to Know Your D.D. (Dependable Dinghy) (in water & on the dock)

The Back-Up Plan: Trailering With Ease (hands on)

Girl Power: Diesel Engine Basics

Provisioning, Stowage and Much More!

Lunch & Learn Panel Discussion

Safe and Sound Basic Safety Everyone Should Know

The "Happy" Hooker: Tips and Techniques on Successful Anchoring

Dock Talk: Q&A Like Never Before!

Everything You Want To Know To Feel Safe

Buoys Rule: Navigation on the Water

Knotted Sistas

Girl Power: Gasoline Engine Basics
We're also seeing plenty of women crushing fishing tournaments, tons of fishing and boating websites FWBY (for women by women), and an abundance of other women-centric events across Canada including;
Organized Ice Fishing Weekends

Fishing and Boat Shows

Angler and Hunter Getaways

Mother/Daughter Fishing Trips
This is all great news.
 Ashley Rae, courtesy of shelovestofish.com
Legend Boats is proud to announce that we'll be following suit.
If you're close to our Head Office in Sudbury Ontario and looking to brush up on your boating and fishing skills, you won't want to miss our event this summer.
We'll be providing our customers and neighbours with a fun-filled day of fishing, boating, BBQ, and (the main event) seminars to help women get the most out of their boating experiences.
Sign up to our Newsletter and keep an eye on your inbox, or visit our social media pages for the latest event details.